According to CPA accountant and Managing Director of Platinum Professional Training, Coco Hou, one of the biggest challenges for businesses in volatile times is maintaining and increasing cash flow.
"The key principle to increasing your company's cash flow is to ensure that you accelerate the cash inflow while slowing the outflow. The challenge is that it can be problematic in a volatile market," Ms. Hou said.
"In turbulent market environments, it's important to make sure you're focused on systems and speed. Both of these factors are key. be able to meet day-to-day business needs and reduce the need to take on debt Having a good picture of the state of the business is essential to ensure that it is able to meet its obligations while making profits.It also provides a critical buffer during tough times.
Ms. Hou said there are several ways for businesses to maintain and increase cash flow.
The first, she noted, is to offer better payment terms.
"An easy way to make sure the money comes in faster is to offer your customers better payment terms," ​​Hou said.
"It encourages them to make prompt, even early payments. While offering flexible payment terms may satisfy your customers, it may cause financial problems on your end. By setting up a better payment plan, you're more likely to get money in the bank faster. »
In addition, Ms. Hou said it was important to negotiate longer payment terms with suppliers.
"Be reasonable in what you ask for, but you can often negotiate a longer payment term with suppliers by aiming for the higher end of what you need," she said.
"Most often longer payment terms can be negotiated if you are on good terms with your suppliers, so it is important to establish good business relationships with them."
Shortening the sales cycle can also prove beneficial, Hou said.
"Aim to send invoices as soon as possible after a quote is accepted or a job is completed. Also incorporate progress payments if needed," she explained.
"By doing so, you are more likely to avoid overpayment disputes. There is no reason for there to be a delay before your invoice is sent.
Recurring payment plans can also solve the problem, according to Ms. Hou, who pointed out that having a recurring payment feature "means you won't need to chase after your customers".
"Many businesses are now implementing these types of payment systems to reduce administration time and get paid faster. If you're a service business like a fitness center or a cleaning business that bills weekly, fortnightly or monthly, payment plans of this nature really work in your favour," she says.
Finally, Ms. Hou said it'It is important to regularly review your products and their prices.
"It's a good idea to review your product prices every six to nine months. Your costs, your competitors' prices, and your target market's requirements change over time," she said.
"By regularly reviewing your prices, you equip yourself with up-to-date information and can decide if you need to change your prices."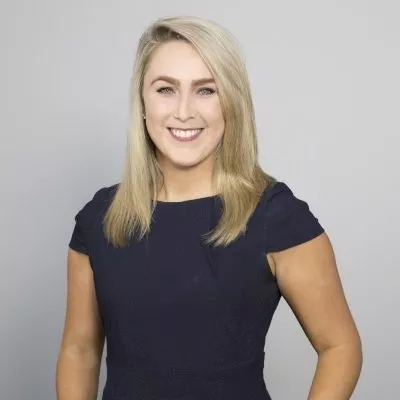 Emma Ryan
Emma Ryan is associate content manager at Momentum Media and editor of the company's legal publication, Lawyers Weekly.
Emma has worked for Momentum Media since 2015 and has been responsible for breaking some of Australia's biggest corporate stories. Additionally, she produced exclusive multimedia and event content related to the company's respective brands and audiences.
A trained journalist, Emma has spent her career connecting with key industry players across various platforms including online, podcast and radio. She graduated from Charles Sturt University with a bachelor's degree in communications (journalism).