Only 200,000 of the 2.3 million Kenyans affected by the drought will benefit from the state cash transfer program.
Each family will receive Sh5,500 from the Hunger Safety Net Program (HSNP), which received Sh1 billion to alleviate the effects of drought between July and August this year.
The number of beneficiaries translates to 23 percent of the total families who need help.
The authorities noted that a significant number of families, although deserving, would be excluded from the cash transfer program.
The National Drought Management Authority (NMDA) revealed that the situation in the country has been worsened by poverty levels, which currently stand at 70 percent in arid and semi-arid counties.
"The number of counties affected by the harsh weather conditions has also continued to increase, as measures are put in place to help those affected," NMDA noted.
In a press release to media on September 18, the agency noted that arid and semi-arid counties were experiencing drought.
"Due to limited financial resources, the government and development partners can only reach about 23% of deserving households," the authority said.
NMDA President Raphael Nzomo said that despite limited funds, more than 200,000 families in four counties have benefited from the HSNP program.
"These counties are Turkana, Wajir, Mandera and Marsabit, where the government has provided cash transfers to vulnerable households," he said.
He added that the authority and the EU were carrying out other non-food interventions such as transporting water by truck, providing feed for livestock and subsidizing fuel to strategic boreholes in affected counties.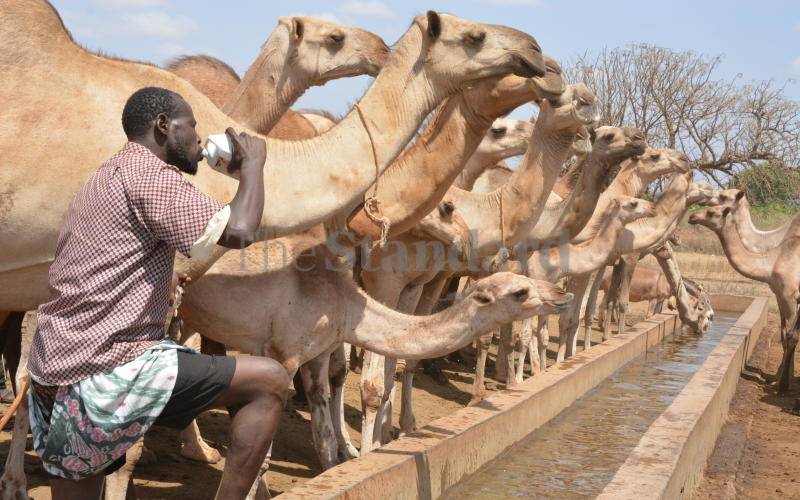 President Uhuru Kenyatta has previously declared the drought, which has ravaged ten counties, a national disaster and announced plans to warn vulnerable families.
Speaking earlier in a meeting with county and regional commissioners from affected counties, Devolution CS Eugene Wamalwa said 2.1 million people have been affected by the drought.
He said the low rainfall had resulted in reduced fodder and water for livestock and poor crops, especially on the coast and in the lower eastern regions.
"The president asked the Treasury and the Interior Ministry to lead efforts to help affected households by providing them with water and relief food," he said.
Wamalwa said HSNP will continue to increase the number of beneficiaries in Marsabit, Turkana and Mandera, the hardest-hit counties.
"Malnutrition among children under five in affected counties is also on the rise, and we are working with partners to help those affected," he said.